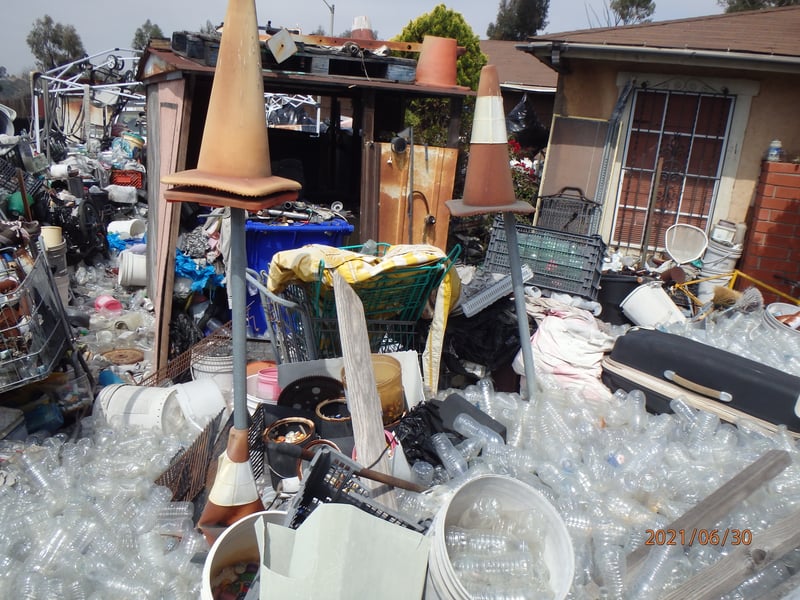 Hoarding is a serious condition that affects millions of families in America. The effects of extreme hoarding can be heartbreaking and devastating. In these extreme situations, the courts may get involved.
In these circumstances, a court-appointed receiver can facilitate the cooperation of a team of support people to assist in rehabilitating the property to a liveable condition.
What Is Hoarding?
Hoarding is a symptom of Hoarding Disorder. Psychiatry.org defines hoarding as:
"People with hoarding disorder have persistent difficulty getting rid of or parting with possessions due to a perceived need to save the items. Attempts to part with possessions create considerable distress and lead to decisions to save them. The resulting clutter disrupts the ability to use living spaces."
Hoarding causes health and safety issues in the home that include:
Mold (which can cause acute and chronic illness)
Pest infestations
Structural damage to the home
Fire risk
Tripping hazards
Risk of respiratory disease
Hoarding also affects communities.
The health and safety risks to the home's inhabitants often become health and safety risks to their neighbors and community.
Some of these risks include:
Sewage back-ups
Insect and rodent infestations
Fire that can spread to other buildings or lots
Foul odor
In addition, properties with hoarding problems have the potential to negatively impact property value.
The Receivership Remedy for Hoarding
By the time a hoarding situation is in front of a court-appointed receiver, there have already been multiple attempts to address the problems at the property. Unfortunately, they have all failed.
A receiver only steps in after a city brings a lawsuit against the property owner and seeks the appointment of a third-party receiver to take control of the property and remedy the conditions.
This work includes:
Physical labor of moving items out of the house for storage, recycling, or garbage
Safely removing and disposing of hazardous materials
Cleaning the property
Addressing any property deficiencies or structural problems
Ideally, this will all be done as part of a team of trusted family members or friends and other trained professionals. The real challenge to resolving a hoarding situation is to establish a working relationship with the occupant, gain their trust, and put together a team with the common goal of permanently cleaning up the property.
In addition to family and friends, this team may include organizational counselors, mental health therapists, experienced contractors and clean-up crews, and an experienced project manager.
What happens after the receiver rehabilitates the property?
The court-appointed receiver's scope is limited to addressing the property itself. After the project, the hope is that family members, friends, neighbors, medical professionals and community advocates can support the occupant with this "fresh start." This ongoing support is essential because hoarding is a symptom of a mental health condition that does not go away just because a home has been rehabilitated.
Griswold Law – California Receivership Services
Red Griswold has been appointed by the California courts as a receiver more than 150 times.
One of his main areas of practice is as a Health & Safety Receiver who oversees the rehabilitation of hoarding and other substandard properties.
To learn more about how a court-appointed receiver can remedy a hoarding situation in your community, reach out to Griswold Law today.