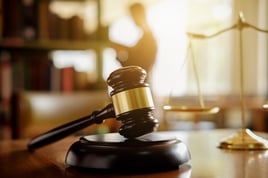 The Uniform Partition of Heirs Property Act ("UPHPA") was signed into law by Governor Gavin Newsom and went into effect on January 1, 2022.
This new California partition law dramatically changes how Heirs Property is handled in partition actions. Heirs Property is generally defined as property that is transferred from one generation to another by intestate succession as a result of individuals who failed to make wills or to utilize other advisable estate planning techniques.
Why the UPHPA Is Needed
The UPHPA was not enacted simply to clarify or refine existing law. Instead, it has its roots in social justice efforts to address decades, if not centuries, of family property loss at the hands of speculative property investors.
For many, inherited property is their most valuable asset. Being forcefully divested of such an asset can have a dramatically negative effect on the unwilling sellers. A common and unfortunate scenario occurs when a co-owner sells their share of the property to a real estate investor who then forces a sale.
The author of the UPHPA, Thomas W. Mitchell, has noted that such forced sales have been particularly harmful to the African American community, which historically, and for many reasons, has had a lower rate of property ownership.
Under previous laws, the co-owner of almost any property (with limited exceptions) could force a market sale of property through a partition action. Under the UPHPA, while a co-owner of Heirs Property can still potentially force a sale, the heirs essentially have a right of first refusal to retain the property.
How UPHPA Works:
1.The Court must first determine if the subject property is Heirs Property. Code of Civil Procedure Section 874.312(e) defines Heirs Property as follows:
"Heirs property" means real property held in tenancy in common which satisfies all of the following requirements as of the filing of a partition action:
(1) There is no agreement in a record binding all the cotenants which governs the partition of the property.
(2) One or more of the cotenants acquired title from a relative, whether living or deceased.
(3) Any of the following applies:
(A) Twenty percent or more of the interests are held by cotenants who are relatives.
(B) Twenty percent or more of the interests are held by an individual who acquired title from a relative, whether living or deceased.
(C) Twenty percent or more of the cotenants are relatives.
2. If the property is determined to be Heirs Property, then the court will order an appraisal to determine the fair market value. If all parties agree to a specific value, then the court will adopt and use that value without obtaining an appraisal. Any party may file an objection to the appraisal within thirty days.
3. If the court orders an appraisal, the appraiser will file its report with the court and a hearing to determine the fair market value will be held no sooner than 30 days after a copy of the notice of appraisal is sent to each party.
4. If any cotenant requested partition by sale, the court will notify all cotenants who did not request partition by sale that they may buy out the interest of the partitioning cotenant. A non-partitioning cotenant has 45 days to notify the court that it intends to buy the entirety of the partitioning cotenant's interest. The price is based upon the fair market value that was previously determined by the court.
5. If more than one non-partitioning cotenant elects to purchase the partitioning cotenant's interest, then the court will allocate the right to purchase among the purchasing cotenants according to their interest in the property.
6. The cotenants who exercised their right of first refusal then have a limited period of time to arrange financing and complete their purchase.
7. If non-partitioning cotenants elect not to buy out another cotenant or are unable to, then the court will then order partition in kind or by sale, depending on what is appropriate for the case, just as it would for non-Heirs Property.
Even if no cotenant exercises their right of first refusal and the court ultimately orders partition by sale, the new law lays out a more detailed and different procedure for selling the property. The UPHPA puts a lot more on the plate of the court to appoint brokers and review offers if a property is partitioned by sale, but most courts would likely appoint a referee to oversee this procedure should a case reach this point.
The team at Griswold Law have been appointed as a receiver or partition referee over 150 times by courts across California to take control of disputed and/or distressed real property and businesses. For more information or to schedule a consultation with us, please contact Griswold Law.