Failing to properly and safely maintain a motel can bring about serious consequences, including the revocation of a motel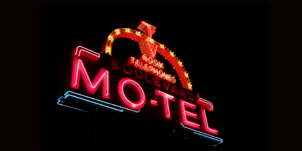 operating license. In this blog, we'll discuss some of the common motel violations and substandard conditions and when a receivership may be necessary to protect the safety of the community.
Crimes and Nuisances at Motels
Any number of crimes can distress a property, and motels are no stranger to crime and illegal activities. Still, when things take a turn for the worse, the fallout is substantial. These are some of the more common troubles facing motel owners that may degrade a property and put a motel license at risk.
Drugs
Drugs are an unfortunate nuisance for motels in particular; the rooms for rent offer privacy to addicts while saddling operators and guests with the consequences. In many cases, the drug problems facing motels may be significant enough to warrant special training for staff members responsible for housekeeping or maintenance.
Human Trafficking
Unfortunately, the pace of people moving in and out of motels often makes them ideal locations for human trafficking and sex trafficking; this problem is only worsened when motel owners turn a blind eye to sex work, which frequently backdoors into trafficking. Human trafficking is no insignificant matter, and it puts both occupants and motel licenses at risk.
Robbery
Another common problem motels face is the theft of personal belongings. While some efforts can be taken to make your property safer—such as installing outdoor lighting, issuing parking permits to guests, and implementing video surveillance—theft and robbery are consistent threats.
Left unattended, these problems only grow in magnitude. If a motel becomes too distressed from nuisance conditions and serious crime, license revocation becomes possible.
What Happens if a Motel License is Revoked?
The effects of losing a motel license don't stop at abandonment of the property itself; often, the consequences ripple out into the larger community.
When crime rates increase at distressed properties, surrounding property values decrease. Distressed properties and the crimes attached to them negatively impact the real estate values of the entire community. More seriously, the health and safety risks substantially rise. Distressed or abandoned hotels often facilitate more crime and danger for the local community, which makes normal life less safe.
Receiverships and Recovering From Nuisances
Cities can take action to protect communities through the receivership remedy. In a receivership, a court-appointed operator—otherwise called a receiver—steps in to take control and custody of the motel or other commercial property. The goal is to protect not just the business operations, but also the rights and safety of the motel's occupants and the surrounding community. This may include responsibilities such as managing reservations, collecting payments, securing the property, and making certain that all due expenses are paid.
Looking for Help?
If your city is dealing with a troubled motel, consider reaching out to Griswold Law today to learn more about the receivership remedy. Griswold Law has experience dealing in all matters of receiverships and has been appointed over 120 times by courts in California.
Download our whitepaper, Understanding the Impact of Motel Crime for more information, or contact us today to let us know what we can do for you.