As the COVID-19 pandemic sweeps through the country, concerns about economic insecurity and safe housing have overtaken the national dialogue.
Americans across the country, including in the houses of Congress, are debating about monthly stimulus payments for individual citizens. Meanwhile, activists are pushing for expansive housing reform.
Michael Stegman of Harvard University's Joint Center for Housing Studies posits that economic pain "presents an opportunity to reconsider how the economy works and whether it can work better for people."
According to Stegman, the way we think about housing must evolve.
Another Look at Substandard Property Codes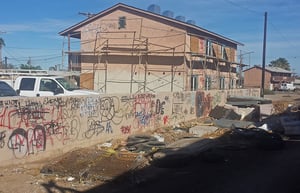 One particular area we can examine is substandard housing code -- specifically California Health and Safety Code § 17980.
This piece of law (along with its subsections) establishes that property owners are accountable when a building's condition is deemed substandard, and it allows a court-appointed receiver to obtain control of the property and take necessary steps to abate violations.
Health and safety receivers routinely rehabilitate single family homes, but a quick read of the applicable code shows that it was likely drafted with "slumlord"-owned apartments in mind.
These receivers are given the authority to:
Take full and complete control of the substandard property

Manage the building

Pay expenses of operation

Collect rent

Use any income to rehabilitate the property

Obtain a loan secured by the property, if the property doesn't generate enough income to pay for the costs of receivership.
For substandard apartment buildings, receivers are most concerned with the protection of tenants who have suffered at the hands of neglectful property owners. If the condition of the property or the nature of repairs are such that residents must relocate, the receiver has the authority to pay relocation benefits at the owner's expense.
But it's not always easy -- receivers working on slum-like apartment buildings are often forced to grapple with real socioeconomic concerns. Often the tenants only live in such dangerous buildings because they are unable to afford other housing in the area. Forced relocation to a cleaner, safer environment may cause significant upheaval in the tenant's life.
In these situations, the receiver should work hand-in-hand with the city municipality. While a receiver may only be able to provide financial relocation assistance, a city often has an array of programs for low income and at-risk residents.
Griswold Law has a wealth of experience in operating and rehabilitating substandard apartment buildings. Professionals at Griswold Law, APC have been appointed as a receiver over 100 times by courts across California to take control of disputed and/or distressed real property and businesses. For more information, please contact Griswold Law, APC at (858) 481-1300 or rgriswold@griswoldlawca.com.