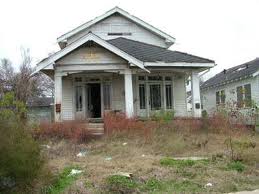 Griswold Law has posted articles in the past explaining how the receivership remedy can be an effective tool for city and county municipalities fighting the ever-present problem with vacant foreclosure properties in neighborhoods. DSnews.com published an informative article today that highlights this problem as it continues to infect cities and counties across the nation.
When you couple the growing count of vacant foreclosures with the recent restrictions caused by the elimination of redevelopment funds for cities in California, an environment is created whereby the situation appears like it will get worse before better in California.
Cities and counties can petition for the appointment of a health and safety receiver when a property becomes a health and safety hazard to the community and/or the occupants. The receivership remedy has the potential to save municipalities' money and alleviate the current drain on their time and staff resources.
Richardson "Red" Griswold is appointed by courts in California to act as a Health & Safety Code Receiver. Mr. Griswold also acts as the Director of the California Receivership Group, LLC, San Diego Division. For more information, please contact Griswold Law today.
For further reading on this topic, be sure to check out our recent articles on Health & Safety Receivership remedy for hoarding and slumlord-owned properties or browse the complete list of articles about court-appointed receivers.