It is being heavily reported that the new law (SB 458) signed into effect this past week regarding short sale transactions in California will aid the short sale process and provide further protections to sellers. In short, the new law prohibits second lien-holders from going after short sale sellers for the deficiency amount between what is owed on the loan and the lesser amount the second lien-holder agrees to accept to complete the transaction. This restriction is already in place for primary lien-holder deficiencies.
The issue to watch for is whether these restrictions will lead to less second lien-holders agreeing to short sale transactions. Because remember—short sales do not close until the current lien-holders sign off on receiving the short pay-off.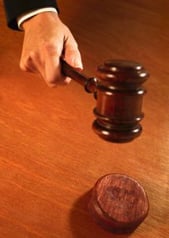 Another concern (for another article) is what effect this law will have on the future lending decisions by lenders in California. I would imagine lending on real property in California just became a lot less desirable.
The new law sure sounds good on its face and in the headlines, but we will have to wait and see on whether the new law truly helps or hurts the current real estate market in San Diego and the rest of California.
If you have legal questions regarding a real estate transaction or how this new law may impact you, please contact Richardson "Red" Griswold of Griswold Law at (858) 481-1300 or rgriswold@griswoldlawsandiego.com.