Legal disputes stemming from residential real estate transactions are on the rise, largely due to the increase in short sales and foreclosures. In regards to short sales, some sellers are taking legal action against their own real estate agents, alleging that they misrepresented or failed to disclose the possible loan deficiency amount owed to a lender (usually a "2nd") and/or tax obligations.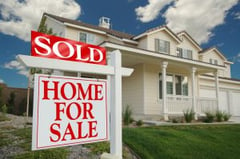 Other homeowners are alleging wrongdoing on the part of banks, who may have taken shortcuts on foreclosure proceedings. Further, there are stirrings of class action lawsuits brought by groups of borrowers/homeowners against banks in different state.
With today's real estate market, challenging legal issues are popping up everywhere. Now, more than ever, it is important to be a legally-informed buyer, seller, or real estate agent.
For more information regarding real estate law, please contact Griswold Law.
Griswold Law has posted several other articles regarding foreclosure law. Be sure to check out the complete list of these articles!