Joseph Diliberti, a local Vietnam veteran and artist, has been battling San Diego tax authorities for the past seven years, but the conflict may come to an end on Friday. The LA Times ran this story today about the planned March 18th auction of Diliberti's San Diego County home.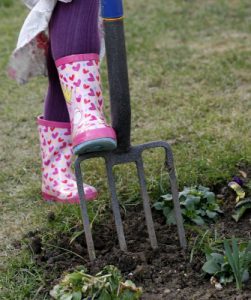 The dispute started in 2004 when Diliberti refused to pay a $27,552 bill he received from a private contractor hired by the fire district to remove vegetation from his property. While the San Diego Rural Fire Protection District deemed the vegetation dangerously overgrown and a hazard in the fire-prone area, Diliberti and the California Chaparral Institute counter that the native, chaparral plants did not pose a fire hazard. The original charge has since increased to over $69,000 with the addition of monthly penalties and charges.
Diliberti's property, a 3.7 acre lot in the rural Dehesa area near El Cajon, will is set to be put up for auction by the San Diego County Treasurer-Tax Collector on March 18, 2011. The minimum bid for purchase is has been initially set for $71,100.