The Department of Consumer Affairs defines a habitable rental unit as a rental unit that substantially complies with building and safety code standards that materially affect tenants' health and safety. The landlord is required to make any and all repairs in order to make the unit habitable because all leases and rental agreements contain an implied warranty of habitability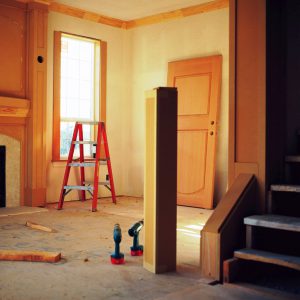 .
Here are examples of some requirements for habitability that any rental unit must have:
Effective waterproofing and weather protection of roof and exterior walls;
Plumbing facilities maintained in good working order;
Gas facilities maintained in good working order;
Heating facilities maintained in good working order;
Electrical facilities maintained in good working order;
A water supply under the control of the tenant, capable of producing hot and cold running water, and connected to a sewage disposal system;
All areas under control of the landlord (for example, a storage unit kept in the back of the property) kept in every part clean, sanitary, and free from all accumulations of debris, filth, rubbish, garbage, rodents, and vermin;
Safe and functional floors, stairways, and railings;
An adequate supply of rubbish and garbage receptacles.
Although the landlord is responsible for the repairs under the implied warranty of habitability, the tenant will most likely be the one pointing out that repairs need to be made. It would be wise for a tenant to make requests for repairs both verbally and in writing, providing specific details about what needs repair.
It is recommended you consult with a real estate attorney about your landlord-tenant concerns and inquiries. For more information, please contact Richardson "Red" Griswold of Griswold Law at rgriswold@griswoldlawsandiego.com.