The Online Etymology Dictionary reports that the word "slumlord" came into popular use in 1953, but it derived as a portmanteau of "slum landlord," which had been used as early as 1893. Needless to say, slumlords' neglect is not a new problem.
Real estate is a long-term investment, and landlords need to maintain their property to maintain value and ensure long-term profits. Slumlords, however, focus only on the short-term, allowing their properties to fall into serious disrepair so long as they save money in the present.
Properties owned by slumlords, be it a multi-family or single-family home, pose serious health and safety concerns. Any of the following could apply: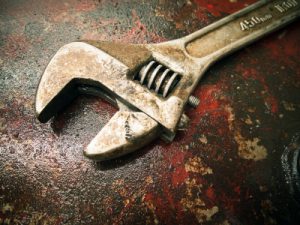 Utility disrepair (water, heat, electric, gas)
Collecting rent for illegal units
Illegal structures on property ("sheds" or "garages")
Unsecure doors and windows
Derelict or "aged" exterior (peeling paint, graffiti, cracked concrete, etc.)
Despite all these conditions, slumlords may charge exorbitant rent. Since San Diego is a desirable area to live and rents in most parts of town are considered high by national standards in the first place, the slumlords' inflated rent might not seem out of the ordinary to tenants in the beginning. Once the property proves to be a true slum, the tenants will likely find the steep rent unacceptable.
There are habitability requirements in California that protect tenants and landlords must meet these standards to legally rent out a property. Moreover, California Health & Safety Code mandates further regulations for building standards. If a slumlord fails to correct code violations and is renting out a slum property, the city, county, or other appropriate entity, can intervene on the tenants' behalf by petitioning the Court for the appointment of a receiver. The receiver will then implement a rehabilitation plan for the property, transforming the property back into a safe and habitable living space.
Attorney Richardson "Red" Griswold is commonly appointed as a Health & Safety Receiver for dilapidated properties. Mr. Griswold also acts as the Director of the California Receivership Group, LLC, San Diego Division. Please contact Griswold Law at (858) 481-1300 or rgriswold@griswoldlawsandiego.com for more information about receiverships.
For further reading on this topic, be sure to check out our recent article on Health & Safety Receivership remedy for hoarding and the complete list of articles about court-appointed receivers.