As discussed in previous blog articles, health and safety receiverships are implemented for a variety of reasons. The motivating force in all health and safety receiverships is to address substantial health and safety risks effecting property owners, tenants, and the surrounding community.
As we continue to enjoy our Southern California summer, fall is approaching and that will bring the seasonal Santa Ana winds. These warm, dry, and windy conditions lead to fire risk in and around the counties of San Diego, Orange, Los Angeles, Riverside, San Bernardino, and Imperial.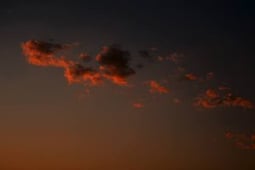 With the current ongoing problems with abandoned and distressed properties, many properties suffer from overgrown weeds. Couple the concern of Santa Ana winds with vagrancy and vandalism issues and the risk of fires on abandoned properties becomes a major concern. Under Health & Safety Code section 17980, et seq., a receiver can be appointed to control and abate a property that has failed to maintain appropriate weed abatement in defense of fire risk.
Richardson "Red" Griswold is appointed by courts in California to act as a Health & Safety Code Receiver. Mr. Griswold also acts as the Director of the California Receivership Group, LLC, San Diego Division. For more information, please contact Griswold Law at (858) 481-1300 or rgriswold@griswoldlawsandiego.com.
For further reading on this topic, be sure to check out our recent articles on Health & Safety Receivership remedy for hoarding and slumlord-owned properties or browse the complete list of articles about court-appointed receivers.