Deutsche Bank is having a rough month. On May 3, 2011, the U.S. government filed a civil lawsuit against banking giant Deutsche Bank, alleging the bank's mortgage subsidiary lied about the quality of loans insured under a government program. The mortgages were guaranteed by the Federal Housing Administration and are expected to cost the government more than $1 billion, the New York Times reports.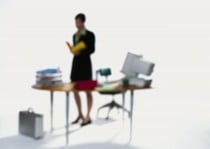 On May 4, 2011, the very next day, The Los Angeles city attorney filed a lawsuit against Deutsche Bank, seeking hundreds of millions of dollars in penalties and restitution and an injunction forcing it to clean up its foreclosed properties in Los Angeles. The bank has foreclosed on over 2,000 properties in Los Angeles over the past four years, and the complaint alleges these properties have fallen into disrepair and become hot spots for crime. See this Los Angeles Times article for more details.
Both the city of Los Angeles and the U.S. government explicitly mention that they are aiming to send messages to other lenders. Officials from the Justice Department and the Department of Housing and Urban Development said the lawsuit should serve as a warning to other lenders that are issuing loans using a government guarantee. L.A. City Attorney Carmen A. Trutanich said he wants the suit to send "a strong message to other banks."
For more information regarding real estate law, please contact Richardson "Red" Griswold of Griswold Law.
Griswold Law is always posting articles about foreclosure. Be sure to check out the complete list of these articles!