As the real estate market continues on its rollercoaster, the number of mortgage defaults in San Diego County spiked by 34% in March. The San Diego Union-Tribune is reporting that this is the largest monthly increase for San Diego County in two years.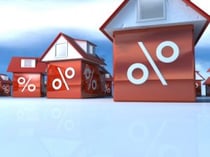 The number of foreclosures in the county also increased by 17% in March.
As explained in the article, this spike may be caused by banks reloading their efforts to act on defaulting properties, getting past the "robo-signing" fiasco, and/or the likelihood that many area borrowers are suffering from adjustable rate mortgages that are skyrocketing in their fifth or seventh year.