Chances are, if you are starting your own company, you aren't going to be a newcomer to whichever industry category your new business falls within. After years of managing hotels, you found the perfect location to convert into your own bed and breakfast. After working as a mechanic at a dealership for a decade, you decide to go independent and open your own auto repair shop. After cooking in the kitchens of several well-known franchises, you are starting your own restaurant. But are you essentially stealing the "tricks of the trade" you may have picked up at your last place of employment when you open up your own shop?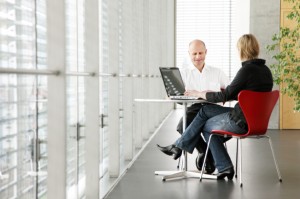 You may or may not have signed a confidentiality or non-compete agreement with your former employer. We've written about the lack of enforceability of non-compete agreements in California before, but a signed confidentiality agreement could be used as evidence in a breach of contract lawsuit. A confidentiality agreement can show that an employer is taking "reasonable measures" to protect certain information, and this is a requirement of proving that the information is considered confidential and/or a "trade secret." By signing the confidentiality agreement, the employee is acknowledging that they are privy to this "secret" material that belongs to the employer. Naturally, a new business owner must be aware of the potential risks that come along with becoming a competitor to a former employer.
Rising use of technology in the workplace has also given way to many employers accusing former employees of stealing code or software. A highly publicized case in which Goldman Sachs alleged former employee and programmer Sergey Aleynikov stole the firm's trading system source code recently concluded with the U.S. District Court sentencing Aleynikov to 97 months in prison. Prosecutors were able to prove Aleynikov uploaded Sach's proprietary information to a server in Germany, despite Aleynikov's attempts to compress and encrypt the code. Clearly, not having a "paper trail" is not enough to protect employees who steal electronic information.
I know what you're thinking. Sure, I can leave all my old solicitation letters, budget spreadsheets and Outlook contacts in my cubicle when I leave my job, but how can I erase my memory? We will be discussing this in a second blog post on this topic- look out for the article in the coming weeks!
For more information regarding starting your own business, please contact Richardson "Red" Griswold of Griswold Law at (858) 481-1300 or rgriswold@griswoldlawsandiego.com.
Griswold Law is always posting articles about concepts and issues involved with running a business. Be sure to check out the complete list of these articles!