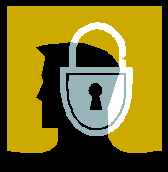 How do we define misappropriation in business? In California, a claim made regarding misappropriation of trade secrets rests on proving two elements: 1) the existence of a true "trade secret" (discussed in our last blog post on this topic), and 2) that the trade secret was "misappropriated."
The Uniform Trade Secrets Act, or UTSA, uses the word "misappropriation" in the specific legal context. California Civil Code Section 3426.1(b) defines misappropriation, and includes two types of misuse: 1) acquiring the trade secret by improper means and 2) using or disclosing the trade secret.
This means that simply improperly obtaining trade secret information counts as "misappropriation," even if the information is not actively used. This, of course, begs the question of what is considered "improper means." Naturally, the UTSA has a definition for this term as well. "Improper means" includes theft, bribery, misrepresentation, breach or inducement of a breach of a duty to maintain secrecy, or espionage through electronic or other means.
For more information regarding trade secrets, please contact Richardson "Red" Griswold of Griswold Law Receiverships today.
Business owners might also be interested in this article about employee classification, or this article on business collections. Be sure to check out our blog for a more business-related articles on our website!