About a month ago we posted an article about Habitability Requirements for Leased Properties and Implied Warranty of Habitability, which discussed landlords' obligation to make certain repairs in rental properties.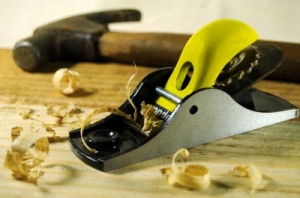 Unfortunately, many renters are familiar with the "absentee landlord," who ignores requests for repairs. If the problems in the rental property are affecting the tenants' health and safety, the tenant has the right to repair the problem and then deduct the cost of repair from the rent payment to the landlord.
A tenant should never make a decision to try the "repair and deduct" remedy without serious consideration of both:
1) The reasons why the tenant believes he/she has the right to make the repairs, and
2) The potential consequences and/or risks of deducting any amount from the normal rent due under the terms of the lease.
First, the tenant must be sure that the problems are a substantial and immediate threat to their health and safety.
Before the tenant makes the repairs on his/her own, they must ask the property owner to make the repairs and give them a "reasonable" amount of time to do so. Thirty days is the standard amount of time considered to be "reasonable," but if the problems are causing immediate and serious health and safety concerns, this period of time could be considered much less (for example, no hot water or heat during the middle of winter). The tenant must ask the landlord to make the repairs either orally or in writing.
The tenant (or the tenants' guests and/or pets) cannot have caused the defects that require repair.
What are the potential risks of the "repair and deduct" remedy?
The landlord may try to file an eviction based on non-payment of rent. Then it's up to the Court to decide if the tenant was rightfully deducting rent. If the tenant was wrong about interpreting the repairs as harmful to health and safety, or did not give the landlord a reasonable amount of time to make the repairs, the Court could order the tenant to pay the full amount of the rent or allow the landlord to proceed with the eviction.
The landlord may also try to evict the tenant for little or no reason, or raise the rent because the tenant used the "repair and deduct" remedy. This may be determined to be a "retaliatory" eviction and is considered illegal. However, the tenant must prove that the landlord's actions are purely "retaliatory," which can be difficult.
It is recommended you consult with a real estate attorney about your landlord-tenant concerns and inquiries. For more information, please contact Richardson "Red" Griswold of Griswold Law at (858) 481-1300 or rgriswold@griswoldlawsandiego.com.
For further reading on this topic, be sure to check out the complete list of related articles here.