Big news for consumer class actions- the California Supreme Court reversed a prior Court of Appeals ruling, opening the floodgates for consumers to file class action lawsuits against retailers who ask for a zip code during a credit card transaction. In this particular case (Jessica Pineda v. Williams-Sonoma Stores, Inc.), a Williams-Sonoma store cashier asked the plaintiff to provide her zip code when she was paying for her items. Pineda believed that she was required to provide her information in order to complete the credit card transaction for her purchase. Thus, she provided her zip code to the store.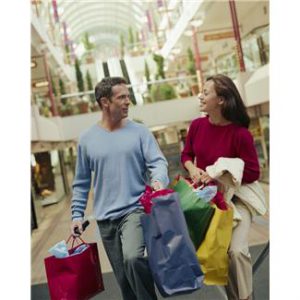 However, the Supreme Court argued that the Song-Beverly Credit Card Act of 1971, Civ. Code, § 1747, which is "designed to promote consumer protection," protects consumers from being required to give out personal information. One of its provisions, section 1747.08, prohibits businesses from requesting that cardholders provide "personal identification information" during credit card transactions, and then recording that information.
The crux of the Supreme Court's decision is that a zip code does indeed constitute "personal identification information." This means that the Civil Code section 1747.08 prohibition applies when consumers are asked to provide one. Thus, the retailers were violating the Song-Beverly Credit Card Act when they asked consumers to provide a zip code. This reversal strikes down a previous Court of Appeal ruling stating that since a zip code applies to a group of individuals (i.e. everyone who lives in the zip code), it cannot be considered personal information. The new ruling determines that a zip code is a component of a personal address and that the zip code can be used alone or in conjunction with other information the consumer provides the retailer to serve "the retailers' business purposes." This means it is indeed classified as "personal identification information."
How exactly could a zip code serve the retailer's "business purposes"? You purchase a t-shirt using a credit card and give the store your zip code when they ask for it. The store has your name (linked to your credit card), your credit card number, and now your zip code. They take all this information and store it. They now have enough information to run searches for you in databases that contain millions of individuals' names, e-mail addresses, telephone numbers, and street addresses. The search results will match your name and zip code with your previously undisclosed physical address. Now the store may have even more information about you, which they also store. What do they do with all this stored information? Since we are talking about retail stores, they may use it to send you product promotions, coupons, or other mailers. In addition, these retailers may sell your information to other companies. Lastly, whenever your information is stored in any database, there is always the risk of exposure due to hacking and/or data theft.
Always consult an attorney with your questions regarding class action lawsuits. For more information, please contact Richardson "Red" Griswold of Griswold Law at (858) 481-1300 or rgriswold@griswoldlawsandiego.com.