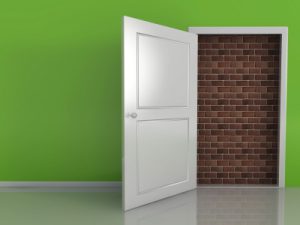 Once a landlord finally realizes he or she needs to evict a tenant, they usually want it done QUICKLY! This is understandable, especially if the case involves a tenant who is not paying rent or is destroying the property.
However, the actual process of evicting a tenant can be a long one. Even if the tenant does not respond to the lawsuit, it usually takes around three weeks to get to the point where the sheriff conducts the "lock-out." If the tenant answers the lawsuit, it could take twice as long. As with any legal matter, each unlawful detainer case is different. There is no way to predict exactly how the eviction will play out since the tenants have choices about how they will respond to the lawsuit. However, just getting the lawsuit properly served might be the first roadblock.
The tenants could attempt to evade service. Once you serve an eviction notice on tenants, they know a lawsuit is headed their way if they do not move out (especially if they are repeat-offenders in terms of nonpayment of rent). It is easy enough to post the initial notice on the tenants' door, but the actual unlawful detainer lawsuit must be served on an actual human. It is common knowledge that there are strict rules governing how a lawsuit must be served, so it is not surprising when tenants hide from the process servers, refuse to open the door to be served, or even lie about their identity. Lying, however, is not an effective way to evade service since the lawsuit CAN be "substitute served" upon any person over eighteen years of age who is found on the property. If the tenants are evading service after multiple attempts, a plaintiff may ask the Court for permission to serve the lawsuit by posting and mailing it. Asking the judge for permission to serve in this way involves filing a formal declaration and waiting for the judge's response. This should be a last resort!
In order to avoid the problems described above, always consult with a real estate attorney about your Unlawful Detainer questions. For more information, please contact Richardson "Red" Griswold of Griswold Law today.
For further reading on this topic, please see the articles on eviction notices and the unlawful detainer process.